Sports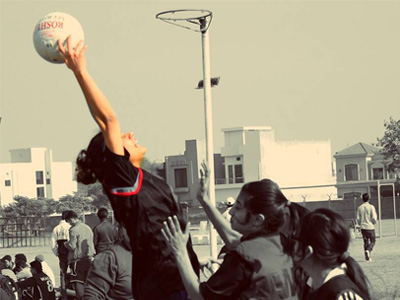 The Sports Society at LGS 55 Main was founded to promote sports among young girls and to instill a life-long love of physical activity in all of our students.
Our diverse sports society caters to a number of sports including Net Ball, Throw Ball, Soft Ball and Swimming. As a renowned institution, we feel it is our responsibility to provide our students with the resources they need, such as professional coaching and equipment, to become better athletes. Other than the regular sports period, after school and weekend practice sessions are held to train for upcoming Inter-school and Intra-school events.
The Sports Society has been a source of pride for the school for many years through its active involvement in many sporting events that take place throughout the year. This year, we were awarded the Best Delegation trophy at LGS Shah Jamal's Sports Fest'15, winning either a gold or silver in almost all categories. Our school is known for its competitive skills at the Punjab Olympics where we secured first position in Net Ball four out of the five times. This qualified us for the Net Ball Nationals, which we actively participated in from 2009 to 2012.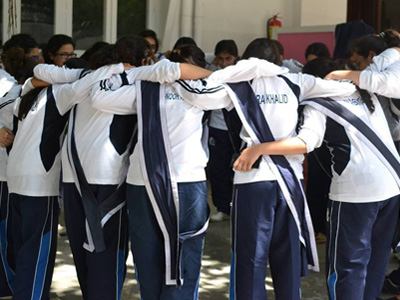 Our students achieved victories against some of Pakistan's toughest competition when they won gold medals in Net Ball two years in a row at the Australian Sports Commission Net Ball Tournament and the LUMS Sports Fest. Our swimming team's outstanding performance at the Punjab Inter-School Women's Swimming Championship resulted in a total of 23 gold, 8 silver and 8 bronze medals in addition to two best swimmer awards.
Because we want to ensure all abilities are catered to and that each of our students is encouraged to participate in a physical activity, we are ever ready to support our athletes in their endeavors to help the society grow. To that end, the LGS 55 Main Sports Society is proud to announce that in November this year, we will be hosting our first Sports Fest. This event will be the first of its kind ever at 55 Main and will hopefully prove to be a milestone in the history of our school's thriving Sports Society.
We believe that alongside physical fitness, taking part in Sports helps our students gain ambition, courage and dedication. We are confident that they carry this sense of achievement onto university and beyond.
Have questions? The Sports Society would be to hear from you!