Alumni Relations Society
LGS 55 Main has produced a generation of ambitious and glorified young women who have sought for success and accomplished their goals.
The Alumni Relations Society at 55 Main enables us to keep in touch with our graduate students and ensures that every Grammarian legacy lives on. We take great pride in our alums and wish to keep them tied in this familial bond that every 55 Mainer shares.
The Reunion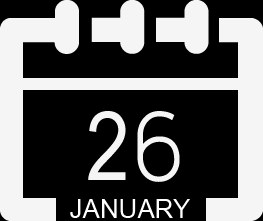 At 55 Main,we celebrate Reunions in full bloom! Graduates from all over the country and around the world join us. Together we pay tribute to the institution we call home. Expectations are high, but so are our efforts in making our Reunions a success. The Alumni Relations Society and the Media Society join forces form a special decorations committee who manage a fantastic job; handmade lamps and banners, LGS graffiti stickers, picture imprinted mugs, and a fabulous entrance and stage all made possible with the tireless efforts of the Student Council. We also release the iconic hoodies with the school's head administrators serving as its brand ambassadors!
Each year we hope that our audience is reminded of all the wonderful memories a 55 Mainer makes during her time at school. Whether that is  during the teachers parodies, dance performances,the oldi goldi alumani the mood of the night is- a state of sheer nostalgia. The Annual Reunion is a great reminder of some of the principles we learn at 55: team work, respect for one another, and the collective celebration of our common love for the school. It reinforces that here at 55 Main, those that are gone, are never forgotten!
The last year's Reunion was held on the 16th of January, 2016 to celebrate the opening of our new campus, LGS 30 Main, with our old students! We hope you enjoyed it!Please feel free to get in touch with the Alumnae Relations Society to suggest a date for our next Reunion!