Public Speaking
Law Society
The Law Society at 55 Main ai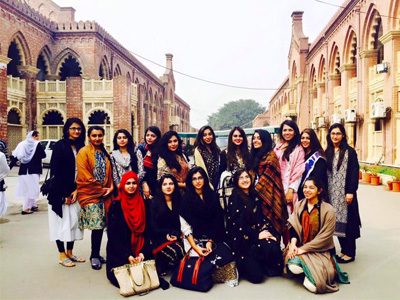 ms to enlighten its students about the English and Pakistani Legal System, to expose them to the practical aspect of legal studies and enable them to gain an insight into legal proceedings.
We host an annual inter-city Law Moot Court in which teams from most schools that offer A'level law participate. They are given a legal case, which they argue as lawyers in front of renowned judges. They are judged on the accuracy and strength of the legal arguments they present, their speaking skills and their ability to re-enact a courtroom scenario. An excursion to the Lahore High Court is arranged each year for the Law Society where students observe an actual case and learn how courtroom proceedings are conducted in Pakistan.
As an exciting new addition to our calendar, we are currently organizing a legal seminar in which we plan to invite some of our country's eminent legal minds. We believe this interaction will be a privilege provided only by our school to the members of its Law Society.
Visit our Facebook Page to find out more about the Law Society at 55 Main!