Community Service and the Environment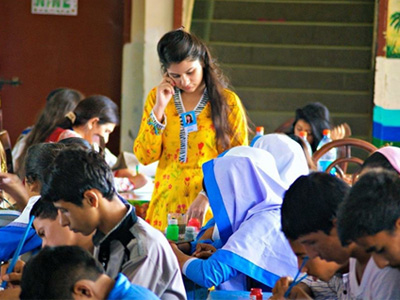 A vibrant, prominent and exciting Society at 55 Main, there are a multitude of projects that members of the Community Service Society have initiated and take part in. Giving back to society has always been one of LGS 55 Main's core values and the Community Service Society facilitates the student's ability to do so. At 55 Main, we believe in exposing our students to the reality of the region we live in; Community Service teaches our students to be considerate and compassionate about those less fortunate than us and helps them gain an understanding of the disparity between the resources needed and those available to solve community needs.
We collaborate with REHAI – an organization that works for the educational and vocational training of juvenile and female prisoners. Currently they have set up training centers and schools in two jails in Lahore and are now working to establish the same in one of the biggest jails in Pakistan situated in Faisalabad. Through fundraising, we were able to raise PKR 34,000/- for them.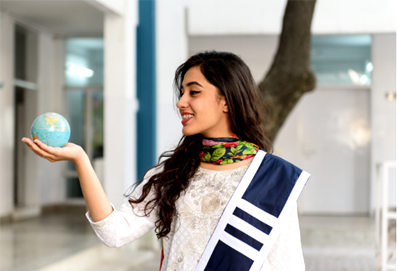 We avidly participate in the Reading Buddies Program at Al-Hayat Foundation. Our students volunteer to spend a few hours with underprivileged children to help them with their reading skills and carry out useful spoken English and vocabulary exercises.
Pictures from the event are updated on our Facebook group page. We bought Chips, Juices, Biscuits, Stationary Items and prepared around 200 goodie bags for all the students at Al-Hayat.
We arrange visits to the Bali Old Home so that our students are able to spend quality time with our community's senior citizens who have many valuable experiences and anecdotes to share.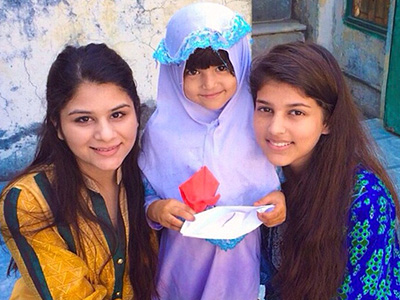 We volunteer to take part in clean up activities at heritage sites such as the Lahore Fort. These projects are executed in collaboration with the school's environment society and are organized by The Environment Protection Fund.
We organize summer internships at SOS Children's Village, Shaukat Khanam Memorial Hospital, Rising Sun, Fatima Memorial Hospital, and Parbat and Aabroo Foundations.
We hold weekly bake sales to raise donations for numerous charity organizations including the Pakistan Society for the Rehabilitation of the Disabled (PSRD), CARE Foundation and Pakistan Association of the Blind.
We cater to natural disaster crises as they arise; we actively seek to assist victims of flood, drought and earthquake affected areas in Pakistan.
Because we believe charity begins at home, we enthusiastically run the 50 Rupee Campaign to generate funds each month for our janitorial and custodial staff to support and assist them with tuition fees, books and uniform for their children.
Join us in our mission to help make Pakistan a better place to live in. Get involved today!
The Environment Society
Environmental degradation is one of the most prevailing issues in the world today. People ask, who caused it? The answer to which is: we did. The Environment Society of LGS 55 Main recognizes these issues and teaches students the significance of the environment and the measures necessary to preserve it for future generations to come. We focus on global, national and local issues and represent 55 Main on a variety of environmental platforms and competitions. Whether it is arranging internships at WWF, celebrating Earth Day, or attending a conference on Animal Rights, the Environment Society has something in store for all planet Earth lovers and enthusiasts.